IlluminateMax H7 LED Bulb | 20000LM 6500K
Original price
$56.56
-
Original price
$56.56
Modern Style, Superior Performance
Experience a brighter and safer journey on the road with our advanced H7 LED Headlight Bulb. Emitting an impressive 20000LM of brilliant illumination at a crystal-clear 6500K color temperature, these mini wireless bulbs provide unmatched visibility in all driving conditions, from pitch-black nights to foggy mornings.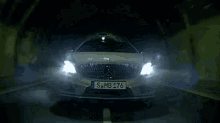 Effortless Installation for DIY Enthusiasts
Upgrade your car's lighting with confidence. Our H7 LED Headlight Bulb offers an effortless installation process designed with DIY enthusiasts in mind. Say goodbye to complicated setups and hello to a brighter, safer drive. Experience simplicity and superior illumination today.
Experience Unmatched Brightness
Prepare to be dazzled by brilliance! Our H7 LED Headlight Bulb delivers unmatched brightness, illuminating the road like never before. With cutting-edge technology, expect crystal-clear visibility day and night. Upgrade to superior illumination for a safer, more captivating driving experience.

Upgraded Cooling Fan, Improve Heat Dissipate
Please check the Fan in the middle


Specifications:
LED Chips: XSTORM 16 Core CSP Large Chips Bead
Wattage:60W/Pair High Power
Lumen: 20,000LM/Pair Super Bright
Voltage: 12V
Size: Mini Size 1:1 Original bulb
Color temperature: 6500K
Applicable ambient temperature: -40℃~﹢80℃
Product theoretical life: Over 60,000 hours
Cooling method: Aluminum alloy body body cooling + double ball fan cooling
Waterproof rating: IP68
Warranty: 1 Year
Product Size: