Bohemian Starry Sky Projection Lamp
Regular price
$49.99 USD
Sale price
$29.99 USD
Unit price
per
Sale
Sold out
Overview:
1. The night light pattern is composed of diamonds with a strong three-dimensional effect. When the LED lights up, all angles are lifelike, giving people unlimited imagination and fun.
2. 3D LED lights are different from traditional incandescent lights. They can project colorful ball lights with 3D effects, cut prism rings, and bring gorgeous visual effects to your family, parties and weddings, and they are instantly bright.
3. No flashing light and electronic noise, harmless to eyes. It will allow you to create the perfect atmosphere that you can use with confidence.
4. 3D colorful lights create a sweet and romantic atmosphere and gorgeous visual effects, which can be widely used indoors and outdoors, such as your home, Christmas holiday decoration, parties, weddings, bars, jewelry stores, terraces and courtyards.
5. As everyday furniture, the table lamp is exquisite in shape, and the pattern has a metallic luster, but when the sun shines on the table lamp, there will be a variety of colors, creating a calm atmosphere.
Product Information:

Product name: Bohemia starlight floor projection lamp
Product material: glulam
Product net weight: 144g
Product gross weight: 171g (calculated as discarded goods)
Product size: 18*11*11cm
Packing method: airplane box

Packing list :     
Glulam projection lamp*1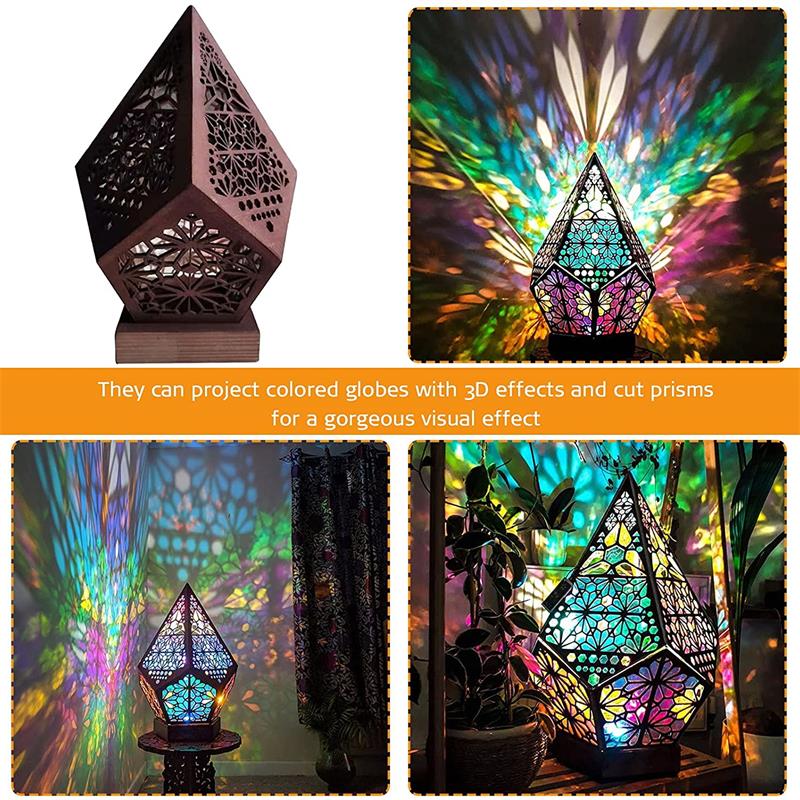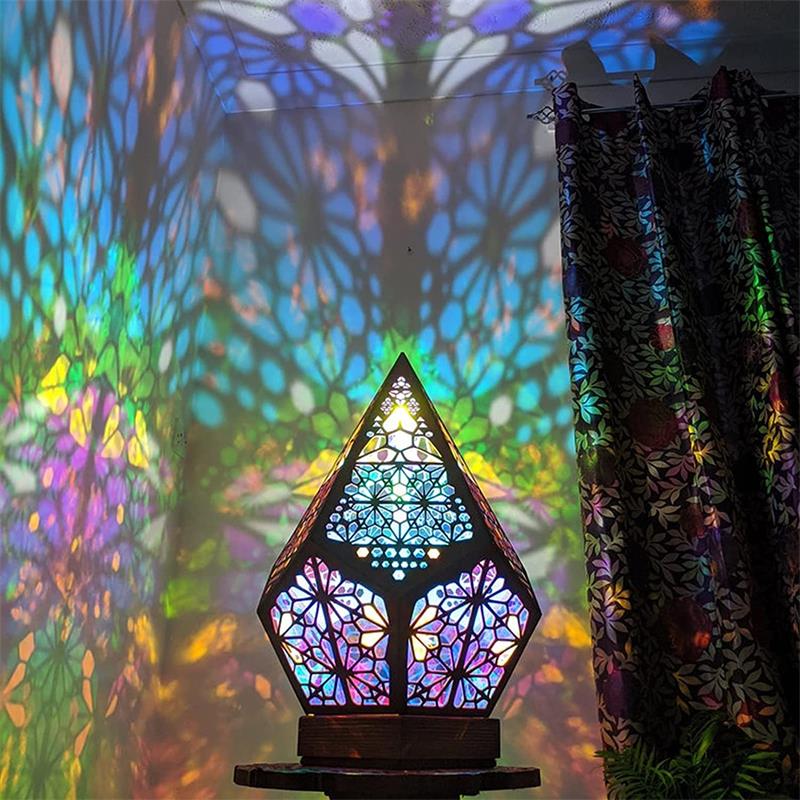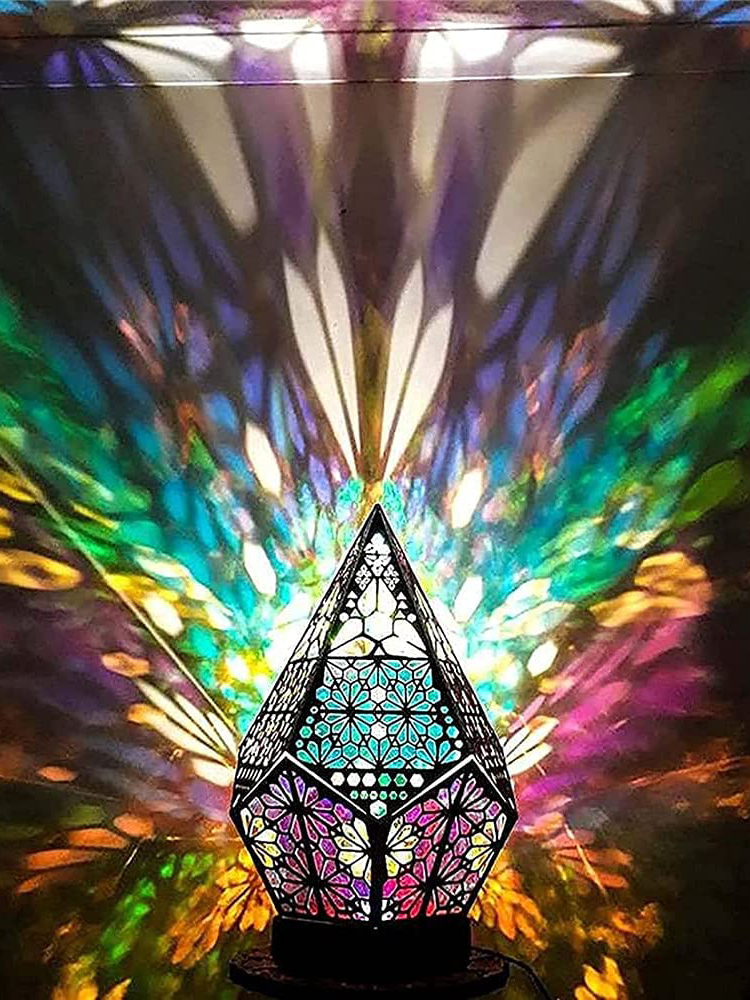 Share